Disclaimer: Before thinking & assuming anymore , please be advised that this is only a guess game started by Instep & we may or may not be agreed with the opinions expressed in the Instep article. Plus, respected musicians & artist shouldn't take it serious, after all its a game 🙂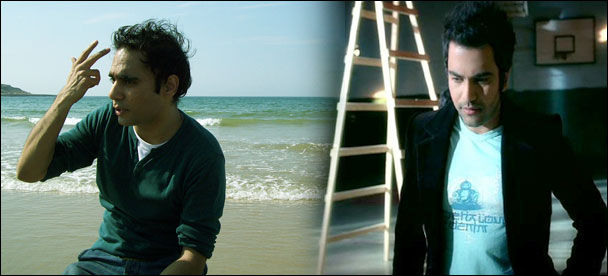 Not that we don't appreciate Call but since their days of Bollywood, the aggression and the passion that made the rock band and its lead singer Junaid Khan stand out from their first single, 'Nishaan' has all but disappeared.
Xulfi maintains that if Bilal Maqsood of Strings can sing and Gohar Mumtaz of Jal can sing (while being lead guitarists), why can't he? He can but maybe flying solo would work best at least for him.
As is, EP is making a return minus Xulfi. EP's Irtiqa was explosive stuff. And seeing them return is a welcome. Adding Junaid Khan – whose star shone high in the video of 'Ho Jaane Do' off the upcoming Call record Dhoom – would give Fawad Khan an interesting partner. The two can channel Scott Stapp like magic. And Junaid's voice has that rough edge to it that would bode well with EP as opposed to Bollywood jingle-like tunes.
As for Xulfi, he'll do just fine. As long as he can continue to create songs like 'Laaree Chootee', he'll be just fine.
Source : Instep Magazine